I am an English teacher with a BA in English lit and and an MA in secondary education, and I am usually certain that I am the one in the classroom with the most to learn.
This blog is to serve the following purposes:
- Post areas of interest and new ideas
- Provide helpful links to student resources
- Log daily class activity
- Post discussion prompts for students
- Load all relevant class worksheets and handouts for easy retreival
- Share.
"I hope it is true that a man can die and yet not only live in others but give them life, and not only life, but that great consciousness of life."
- Jack Kerouac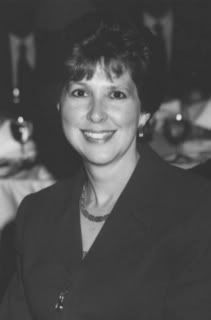 Susan Rita Robertson Stovall
30 June 1958 - 25 May 2004
Forever my favorite teacher.

Let us stifle under the mud at the pond's edge
and affirm that it is fitting
and delicious to lose everything.
- Donald Hall